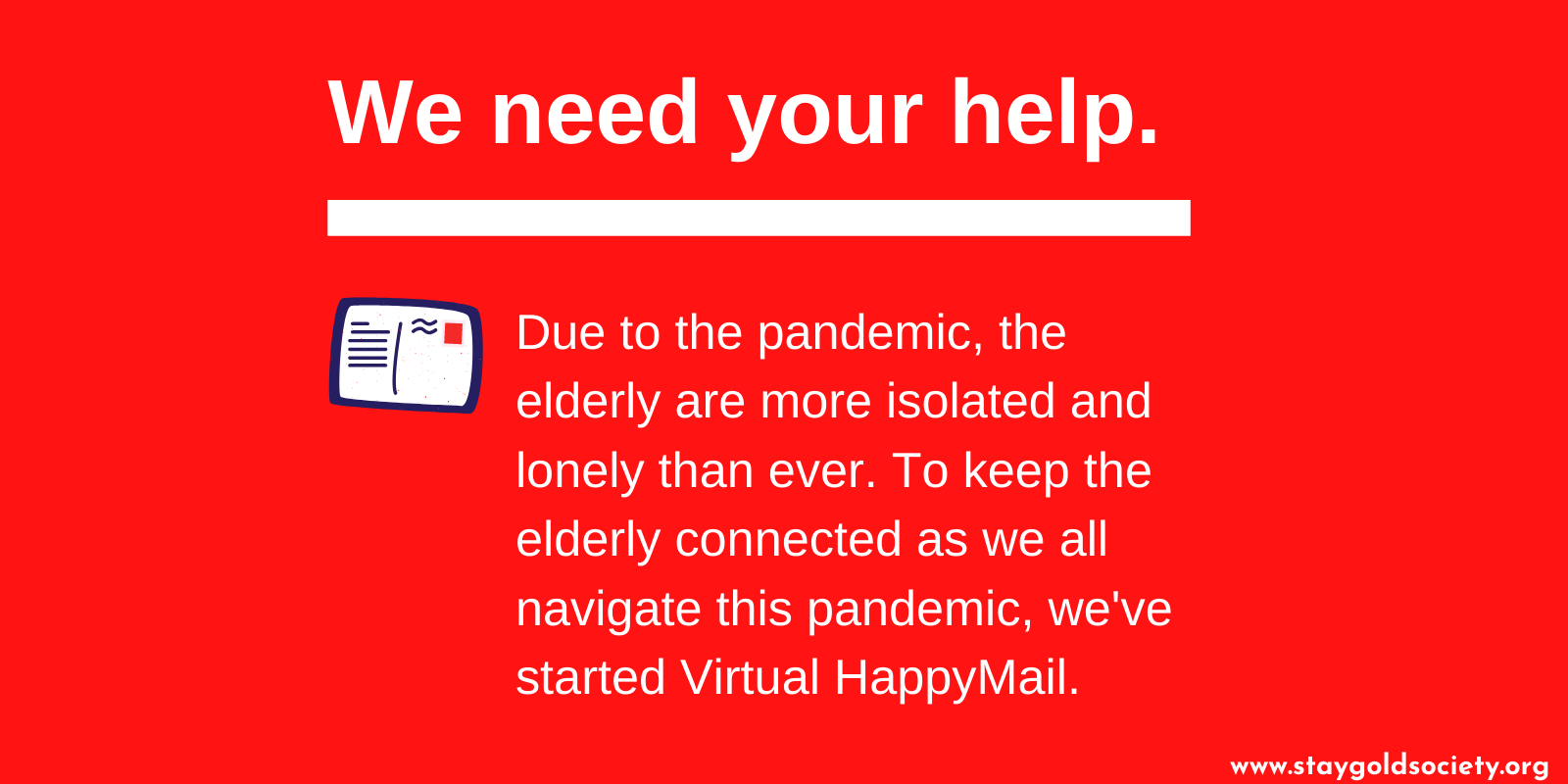 We need your help.
Due to the COVID-19 pandemic, the elderly are more isolated and lonely than ever. To keep the elderly connected as we all navigate this pandemic, we've started Virtual HappyMail.
Here's how it works:
Choose a senior to write to. We'll be posting names of seniors who would like to receive mail regularly.
Write a letter, and/or create a drawing or work of art. Handwritten letters are preferred- be sure to use large printing. Typed notes are also accepted.
Scan or snap a photo of your HappyMail, and email it to emily@staygoldsociety.org
You can write to one or all of the seniors, and each senior would love to receive multiple letters. We will be forwarding all of the Virtual HappyMail to long-term care and retirement home or Meals on Wheels staff, who will print it and deliver it to the seniors.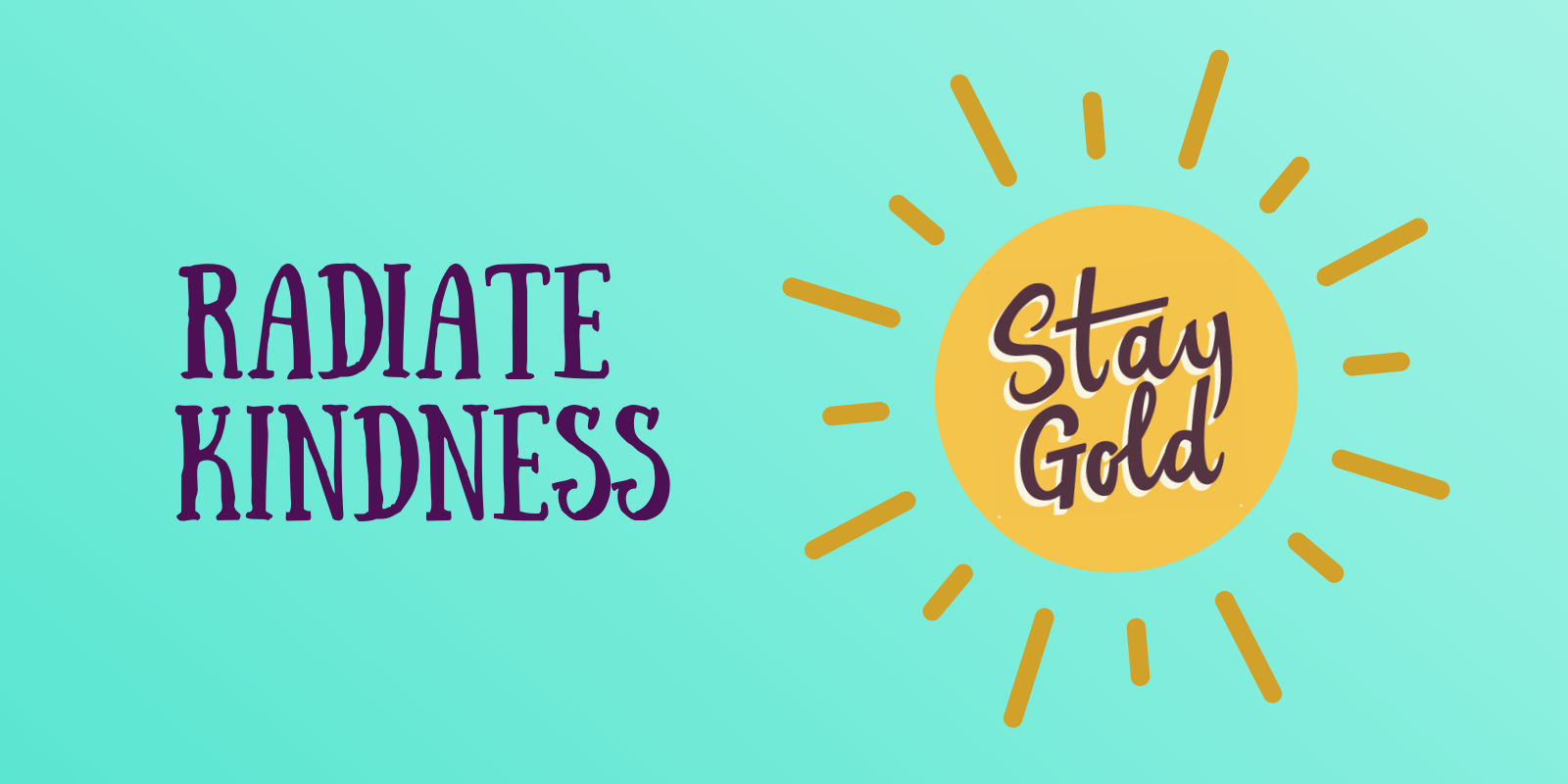 The Stay Gold Society is a Windsor-Essex based organization on a mission to bring joy to the elderly by distributing handmade cards and gifts, as well as visiting long-term care homes.
There is an epidemic of loneliness among our elderly. Our seniors are spending what are supposed to be their golden years in long-term care homes with little or no connection to the outside world. Many leave their rooms for only meals and medical appointments.
Many have little family left, or have families who live hours away and don't visit often. The seniors who move into long-term care facilities have to leave their homes, beloved pets and close friends.
We often forget that seniors are a vibrant, valuable part of our communities with so much knowledge that can be shared with others.
We're here to remind seniors of that, one kind act at a time.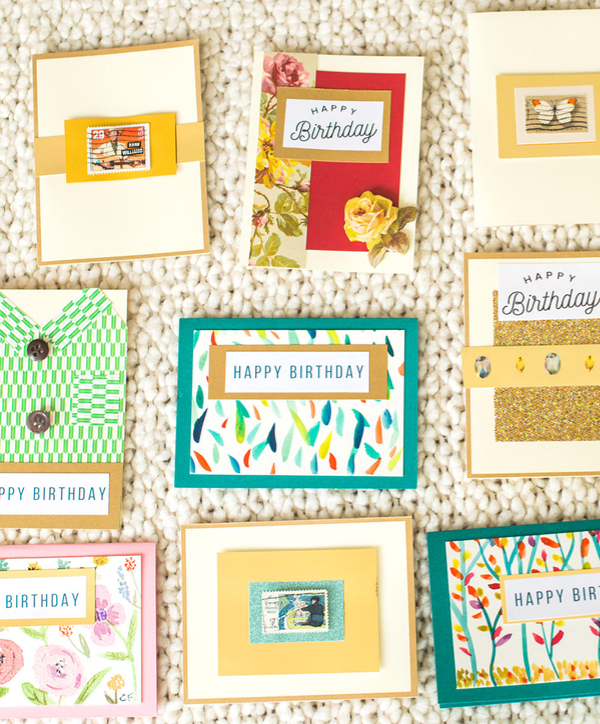 In this age of screens and instant communication, we often forget the power of a handwritten note. Who wouldn't love to receive a kind, personalized card complete with original artwork and a handwritten message out of the blue? You have the power to brighten a senior's day with just a few minutes of your time by creating a handmade card that will be hand delivered to a senior in a long-term care facility.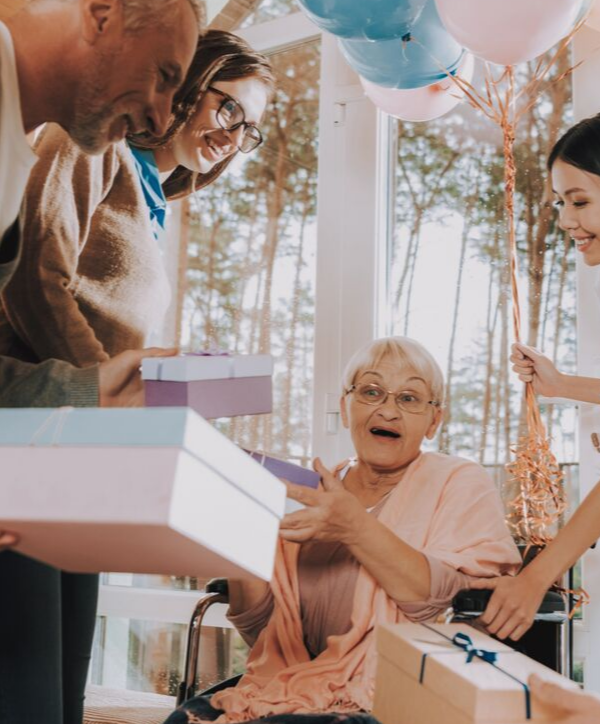 Many seniors in long-term residences are seeing amazing milestones pass by without much celebration. Through the Celebrate a Senior program, the Stay Gold Society delivers handmade birthday cards and fun birthday gifts to the elderly in long-term care facilities, making sure that their special day is, well…. special! 
"Three things in human life are important. The first is to be kind. The second is to be kind. And the third is to be kind."- Henry James