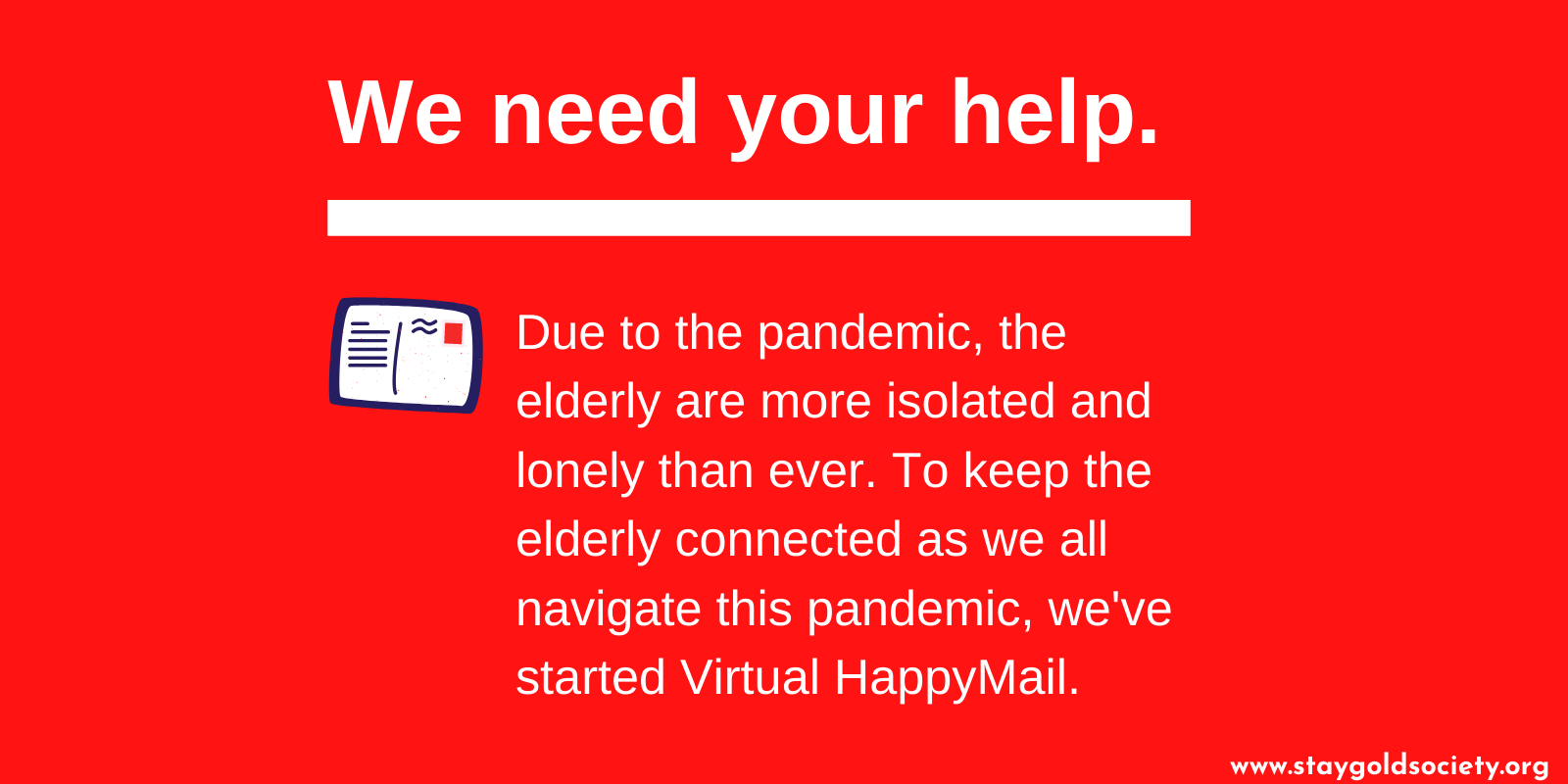 *We are now accepting cards via mail! Cards can be mailed to:
Stay Gold Society
P.O. Box 21015
Manning Road Post Office
Windsor, ON
N8N 4S1
Canada 
We need your help.
Due to the COVID-19 pandemic, the elderly are more isolated and lonely than ever. To keep the elderly connected as we all navigate this pandemic, we've started Virtual HappyMail.
It's as simple as 1, 2, 3: write (or draw), scan and send. 
Write a letter and/or create a drawing or work of art. Letters can be addressed generally, i.e "Hello there," or "Dear friend,".

Handwritten letters are preferred, however typed letters are also accepted. Be sure to use large printing.

Scan your letters or artwork. We recommend using the Notes app scanning function if you can. Letters and artwork can also be photographed.

Send your Virtual HappyMail  to emily@staygoldsociety.org
We will be forwarding all of the Virtual HappyMail to long-term care and retirement home or Meals on Wheels staff, who will print it and deliver it to the seniors.
Submit Typed Virtual HappyMail